Get Fit Fast with an Online Personal Trainer!
It's official: using an online personal trainer is now the hottest way to get your body in shape, and everybody from Hollywood stars to music celebs are getting in on the action. Combining all the best parts of a standard PT – the motivational talks, the bespoke workout plans – with a personalised diet plan and online training support that you can access from home, work or even out in the park, this is fitness redefined.
With Online Personal Training, you receive a dedicated trainer who'll look at your initial profile and assess your individual needs. They'll then create a workout regime for you to follow, with instructional videos available 24/7 online to show you step-by-step how to recreate the exercises at home. A nutritionist will also create a personalised meal plan for you to follow in order to complement your workouts and aid your ultimate goal, whether that be weight loss, weight gain, toning up or increasing muscular strength.
Depending on your time frame, budget and goals, there are different sign-up options: a quick 6-week program; our most popular option, the 12-week plan; or the full year plan, which offers the best value for money.
6 Week Programme
Customised meal plan based on your requirements

A completely bespoke training plan catered to your specific needs

Motivational guidance and support from me

Initial Skype Consultation
Sign Up
12 Week Programme
Customised meal plan based on your requirements

A completely bespoke training plan catered to your specific needs

Motivational guidance and support from me

Initial Skype Consultation

6 week review
Sign Up
1 Year Programme
THE BEST VALUE!
Customised meal plan based on your requirements

A completely bespoke training plan catered to your specific needs

Motivational guidance and support from me

Initial Skype Consultation

6 week review

Quarterly Skype Review

Pay in installments
Sign Up
How does Online Personal Training work?
Our aim is to give you a totally individualised fitness scheme through the use of a qualified online personal trainer, who will coach you throughout the duration of your fitness plan.
The first step is to complete an online questionnaire detailing your key measurements (weight, height etc.), your daily routine, any exercise you currently do, and of course your goals, as well as any preferences you might have for workout frequency, duration or activities.
Our personal trainers can then assess your profile and create a totally unique, personalised fitness plan that's perfectly tailored to your needs and objectives. This usually takes a few days and will be emailed directly to you once complete. Our nutritionists will also create a mouth-watering meal plan for you to follow, giving you quick, easy, delicious recipes to follow in conjunction with your workouts. These are calculated to provide your body with the right balance of vitamins, minerals and nutrients to enhance your exercise regime, whilst maintaining good overall health.
All of the information you need to get started is available 24/7 online. This includes all the workout videos for the exercises you've been given – all with step-by-step explanations to ensure you maximise the benefits and minimise the chance of injury – as well as your meal plan and online support from your dedicated trainer and the in-house fitness staff.
You'll also review your progress online periodically with your personal trainer, where you can discuss any issues you've had, highlight exercises you particularly like, ask for adaptations to be made and reassess your objectives to ensure your fitness plan and menus are still optimised for your individual requirements.
What do the workouts involve?
No workout is the same, so you won't do every activity every time you have a training session; nor would you necessarily do any of the same activities as your friend if they also signed up. However, as a general rule of thumb, most of our online personal trainers design a workout plan to incorporate a mix of both cardio and weights-based exercises.
Cardio activities raise your heart rate and encourage your body to burn more calories and/or stored fat. It's the activities most of us think of when we consider the concept of exercise, and are usually the easiest activities to perform at home. Cardio activities include running, cycling, rowing, cross-training and generally anything that makes you out of breath.
Weights-based training focuses on building muscle and core strength. This is the toning part of fitness, but despite a persistent belief that toning up is only for when you've reached your goal weight, it's actually more effective to tone up as you go along – because apart from anything else, working out your muscles helps burn fat too. Weight and resistance training often includes weight-lifting, push-ups, pull-ups, leg/arm curls and sit up. If you already own fitness equipment or attend a gym that can be incorporated into your plan, you might also use kettlebells, an exercise ball or weights machines. Your personal trainer will determine which exercises are most beneficial and include them in your online fitness regime.
Isn't the meal plan basically a diet?
Absolutely not. Diets – certainly those currently on trend – focus on cutting out specific food groups. Our meal plans aren't about making you miss out on certain food types – rather, the aim is to ensure you get the right amount of nutrients to support your body's needs during the personal training course, as the increase or change in exercises will naturally impact on your body's nutritional requirements. This means you'll need food from all five major groups – protein, vegetable, dairy, fat and carbohydrate – in the right proportions to enhance the efficacy of your training and keep your body healthy and happy. Your trainer will liaise closely with the in-house nutritionists to ensure you get the right foods at the right times.
Our meal plans also cater for any allergies or intolerances you have, whilst still ensuring your body's needs are met. If you do have any issues with specific foods, please make us aware when you complete the initial questionnaire.
How long does the personal trainer online course last?
We have various course durations to suit all goals and budgets, so it really depends on how long you want to enjoy the benefits of having your own online personal trainer, or else how long you've got to achieve results.
For those seeking a 'quick fix' for an important event, or those who just feel they need a little boost to get them to their goals, then our 6-week course is ideal. For just £99 you get a bespoke fitness regime along with personalised meal plans and unlimited support from our team of specialist online fitness staff, as well as complete access to all the exercise videos and tutorials.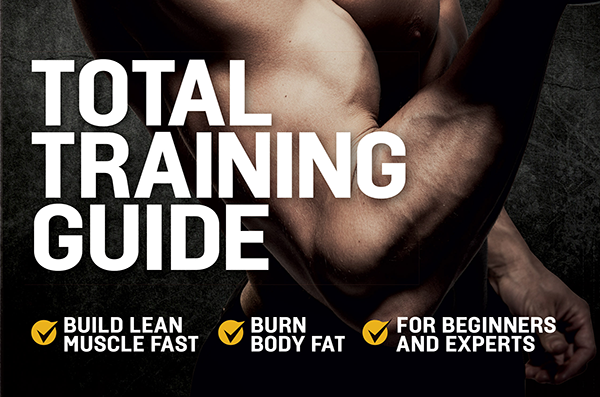 For anyone looking for a longer-term investment, hoping to lose or gain more significant amounts of weight, or anyone needing more sustained support, our 12-week course is a firm favourite. Offering even more value, for only £174.99 you get all the benefits of the 6-week plan, along with one of our dedicated online personal trainers to guide and support you; an initial verbal consultation; and the option to pay in three monthly installments.
Finally, for those seeking a long-term positive relationship with their body, there's our 1-year course, providing the same core essentials as the 6-week course, but still giving you that dedicated personal trainer experience, with all the associated help, advice and motivation to keep you strong throughout the entire course. At just £499.99 it offers exceptional value for money (equating to only £41.66 per month) and is ideal for anyone who needs that extra little push to achieve long-term goals.
Enjoy friendly, experienced online personal training at any time
It's long been accepted in the fitness industry that having a personal trainer – someone who will give you tailored exercises and monitor your progress – is one of the most beneficial steps you can take to achieving your weight goals. Where most people struggle is maintaining the motivation to keep up their fitness regime, or stay eating healthily when their friends suggest a takeout, or their child bakes a cake. Personal trainers are the people who help you keep that willpower, who pull you up when you're slacking and push you to exceed your own expectations.
However, having your own trainer can also be expensive, especially on a long-term regular basis. Yet thanks to Online Personal Training, you can take advantage of all the benefits of a PT through an online system, keeping your costs down and maximising your time efficiency. Why not see the difference an online personal trainer can make to your weight goals, and sign up for one of our courses today! We're sure you and your body won't be disappointed.